Faroe Islands Whaling Slaughter Is A Bunch Of Arse!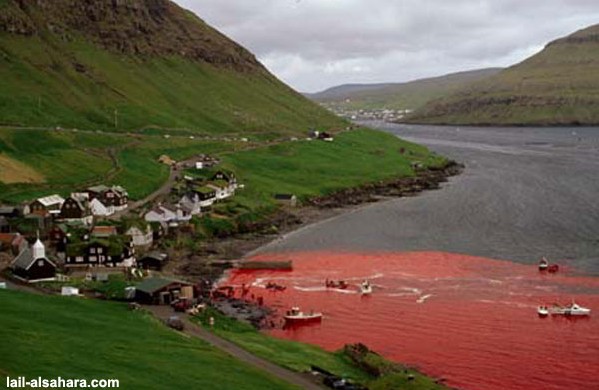 Anyone on Facebook will have been plagued all of a sudden by a new 'share this' campaign depicting the senseless slaughter of whales (actually some even call them 'intelligent friendly dolphins') in the Faroe Isles, near Denmark.
Firstly, whilst I agree it's not exactly brilliant, the bullshit and propaganda in these posts pisses me off as much as the knee-jerk reactions everyone is giving it.
Here's an example of one of the ones going around:
PLEASE KEEP THIS GOING AROUND THE WORLD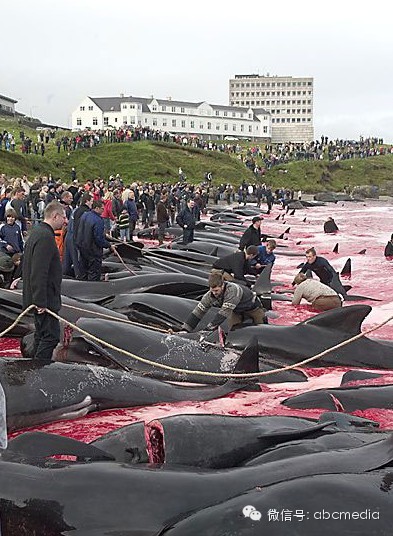 The bits that boil my piss to whistling point are:
1. "kill hundreds of the famous and intelligent dolphins" – you mean the WHALES that you've never heard of before.
2. "the main participants are young teens" – Bollocks to get the elderly knee-jerking about the violent hoodies doing this stuff.
3. "A celebration, to show that they are adults and mature" – somewhat close, in a twisted way. But still wrong and worded to shock.  See Wikipedia link here.
4. "Everyone is participating in one way or the other killing or looking at the cruelty supporting like a spectator" – Again just to shock. The whale meat is shared between each and every villager as their birth right.
5. "They're almost extinct!" – They're not. And this happens to about 200 whales. How many do Japan kill a year? Or the UK? Go find out.
6. "They don't die instantly" – They are killed by their spinal cord being severed, i.e. instantly. In a very skilled and practiced way. And the whole event takes about 10 mins.
7. "And at that time the dolphins produce a grim cry like that of a new born child" – Oh do fuck off!
8. "this magnificent creature slowly dies in its own blood" – see point 6.
You can educate yourself just as easily by doing your own research.  I'd highly recommend www.snopes.com to find out what's real and what's been made up by ranting vegan fundamentalist religious types.
Or how about YouTube, if you can't be arsed to read?
This video has even more about the Faroe Islands culture and traditions:
So PLEASE just shup about it.  It's completely out of context like almost all of these 'share me quick and save us all!!!' posts.
And please feel free to post a link to this blog every time someone tries to make you share this again!